I was approached by the Foundation for Intentional Communities in the winter of 2019 to help them redesign their website. Their goal was to move towards a model that allows users to easily book stays, workshops, and volunteer positions at intentional communities, eco-villages, and co-living communities, primarily in the United States. 

I developed some initial concepts for the new platform, and helped to guide them through the process of deciding how to re-architect the site.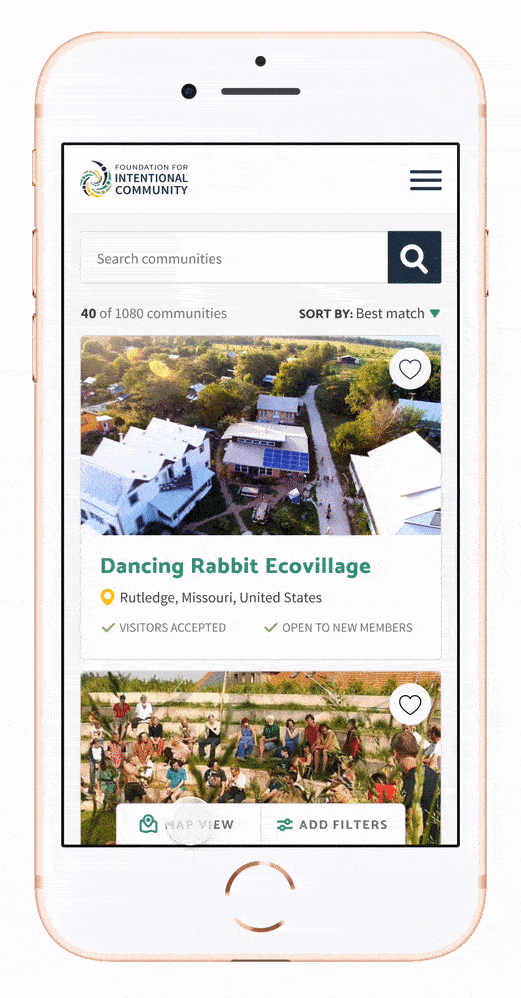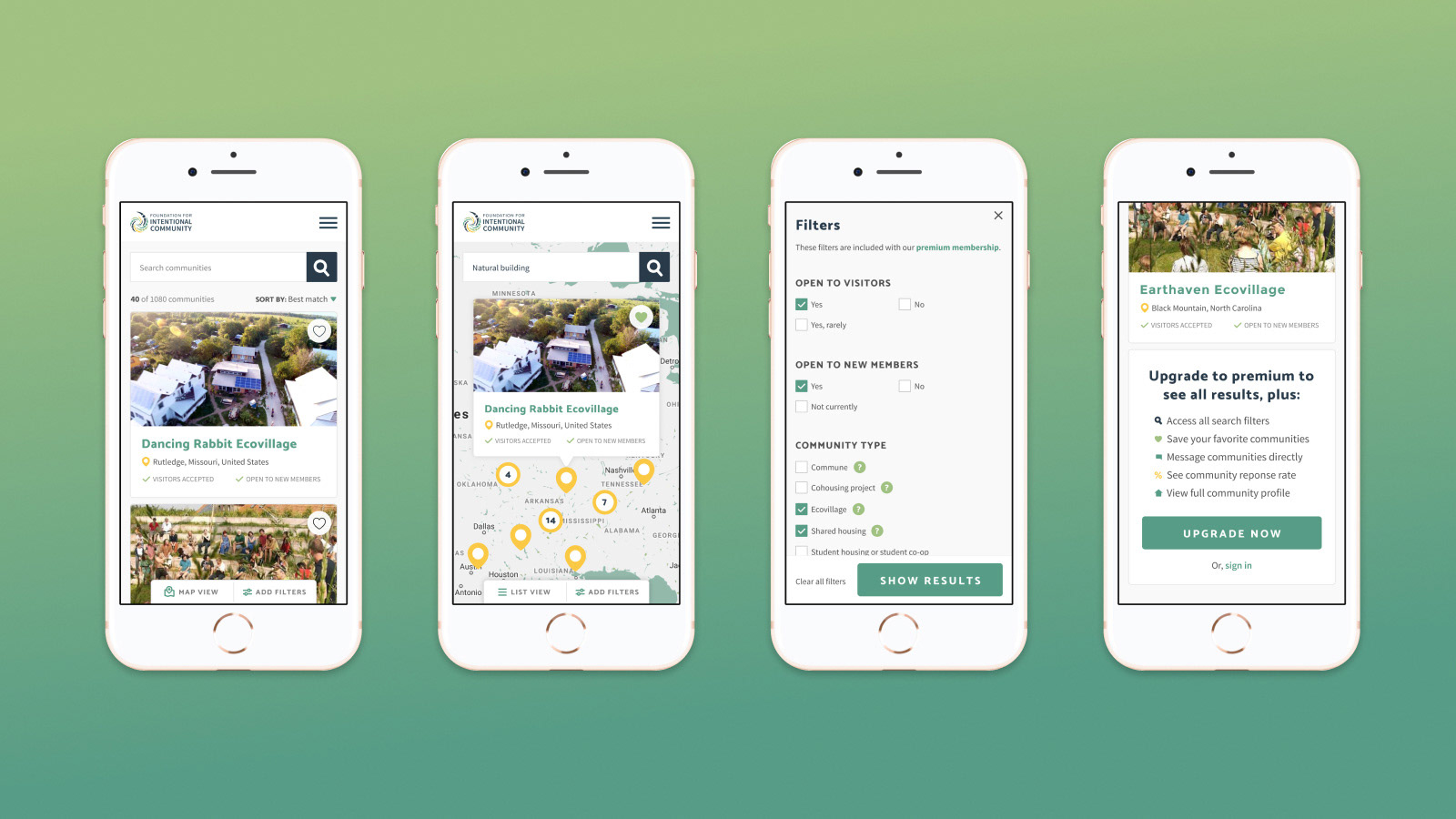 Thanks for checking out this project!