NuMundo is my passion project that I started several years ago to help connect people to transformational experiences around the world. I often tell people it is like a transformational version of Airbnb, made specifically for ecovillages and other land-based sustainability projects.
​​​​​​​
Almost 700 centers from around the world are listed on the platform, including intentional communities, co-living spaces, ecovillages, social projects, organic farms, and retreat centers. These places offer immersive educational experiences in a variety of topics, including: permaculture, natural building, yoga, meditation, plant medicine, local languages, renewable energy, alternative economies, and much more.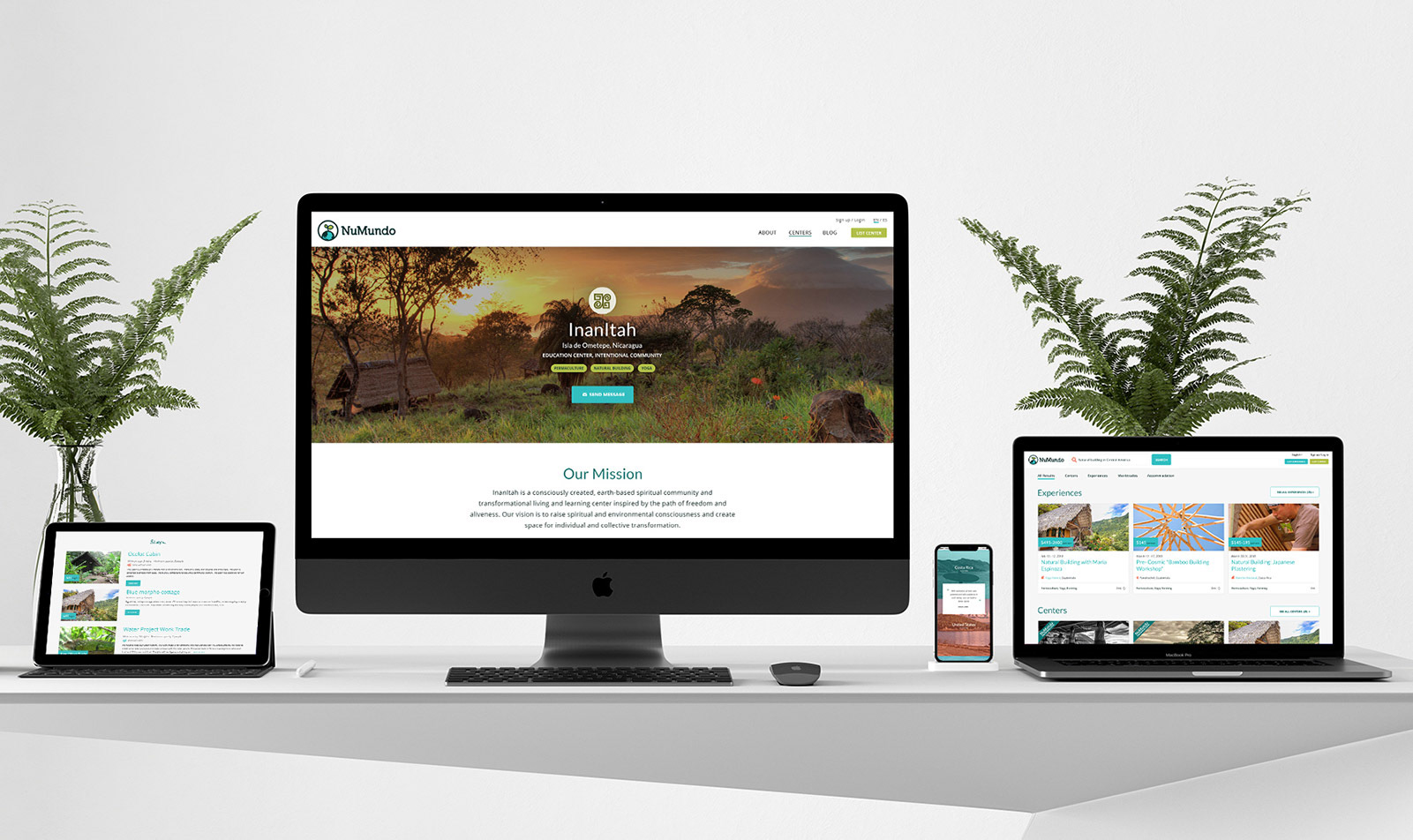 I served as the Creative Director for NuMundo, and as such I was responsible for our brand look and feel. I've created the vast majority of the UI and UX design for the platform, plus made investor presentations, event flyers, business cards, and social media graphics. I developed our logo and overall branding.
l also took part in discussions on higher level business strategy, and helped with front-end development as needed, a skill set I've been adding to my tool belt over the last several years.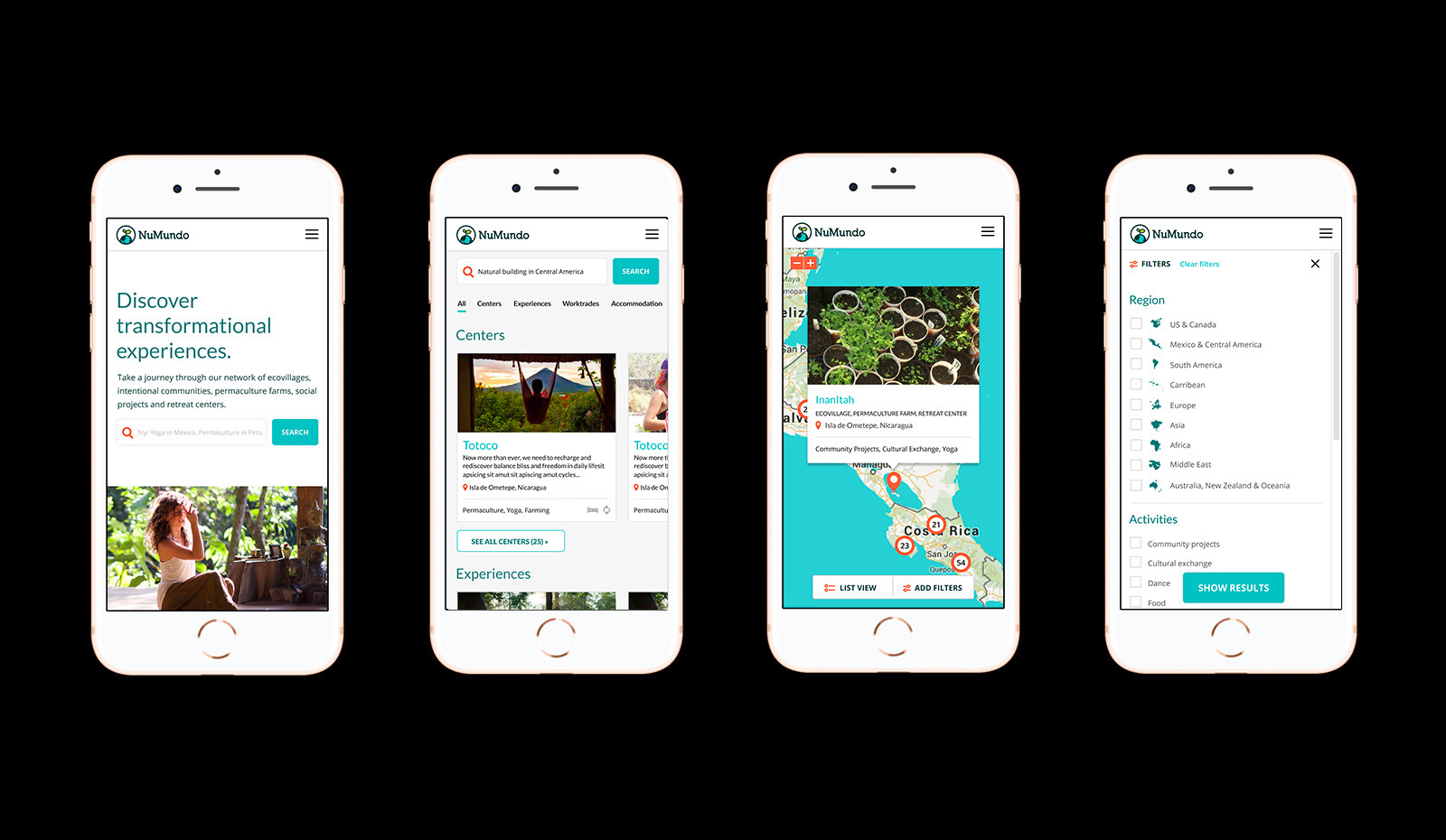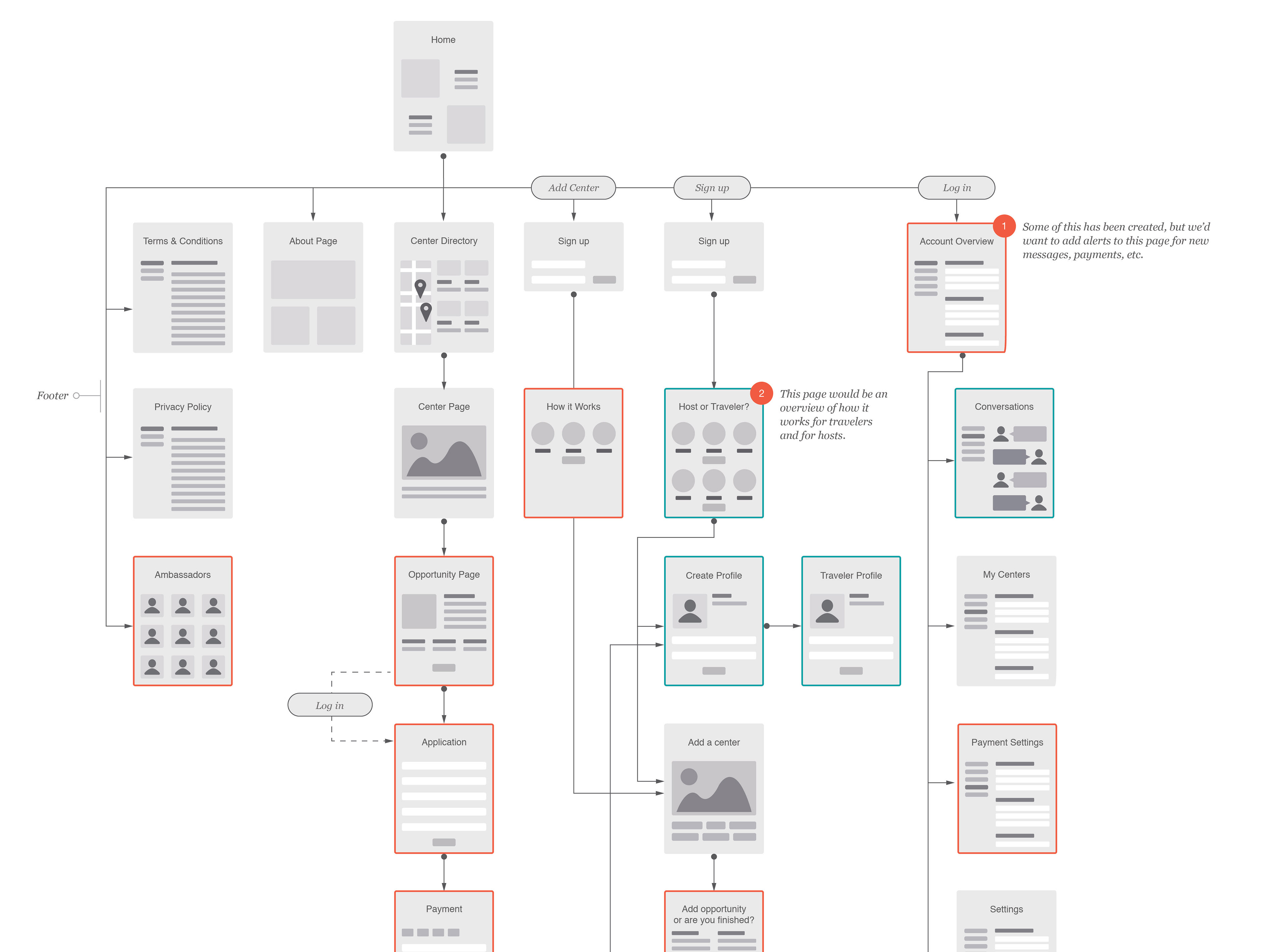 I was aiming for a look that is modern, clean, colorful, and inviting. We have a somewhat niche audience, but I wanted to make these transformational experiences feel accessible to a broader range of people. 
Most of the centers on the platform are incredibly beautiful, so I took advantage of that by allowing for full-width photos of these inspirational places on their center pages.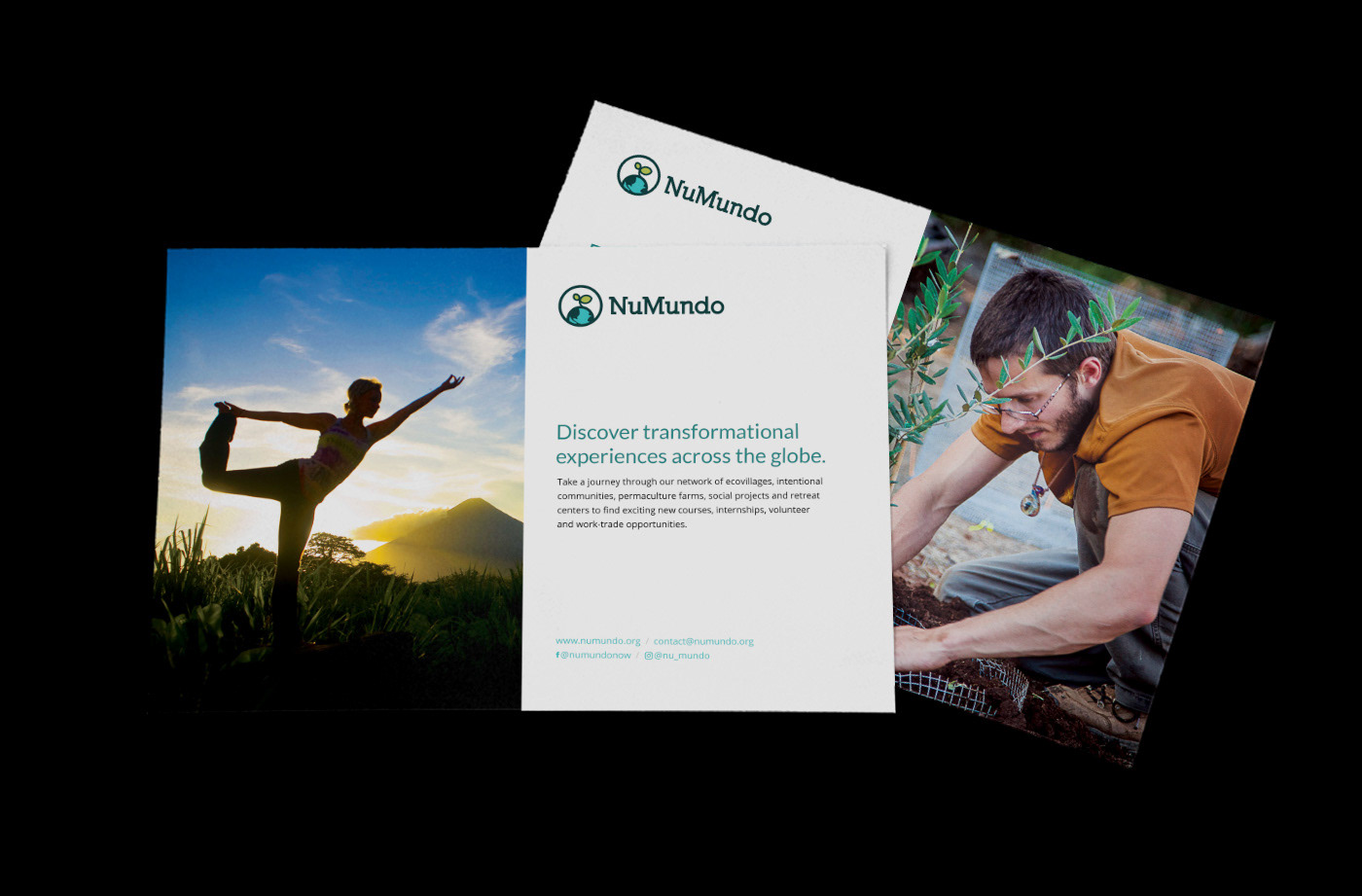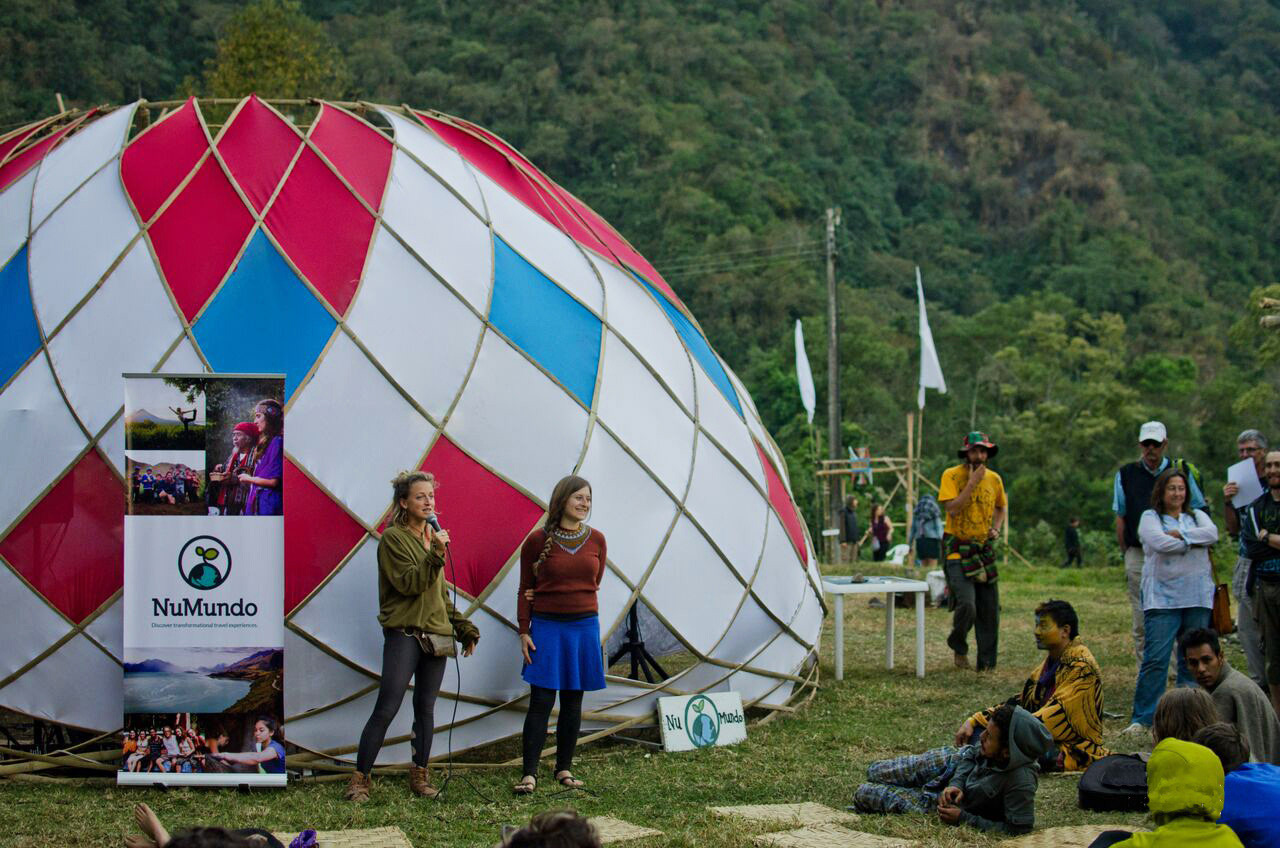 In 2018 we integrated cryptocurrency payments into the flow of the checkout, which was an exciting design challenge for me. This is something that was often asked for by our users, who are generally the sort of people who believe in the decentralization philosophy of cryptocurrency.
We are also launching our own coin, to be used within the ecovillage/community ecosystem as a medium of exchange. I've had fun making graphics to explain the concept in simple terms.