Root is a Vancouver-based startup who contacted me for some initial designs for their app, which connects restaurant goers with restaurants that share their values. The app is similar in purpose to Yelp, but with an emphasis on finding food that is local, organic, and high-quality–in other words, all the things I love. 
We devised a rating system that takes into account not just the taste of the food, but the social and environmental impact of that particular restaurant, including their ingredients and supply chain. Instead of the standard star-based rating system, the "Root Score" quantifies the brand's efforts towards increased transparency and health with a smile-based score, making it easy to understand for consumers. 
We also chose to include many details about the food quality that are usually not present in standard restaurant-finder apps, such as which ingredients are organic, how much of their food is locally sourced, and whether they use natural cleaners. As much as possible, the idea is to provide transparency as to the source of the main ingredients. These features allow more health-conscious consumer to make better choices about what they put in their bodies.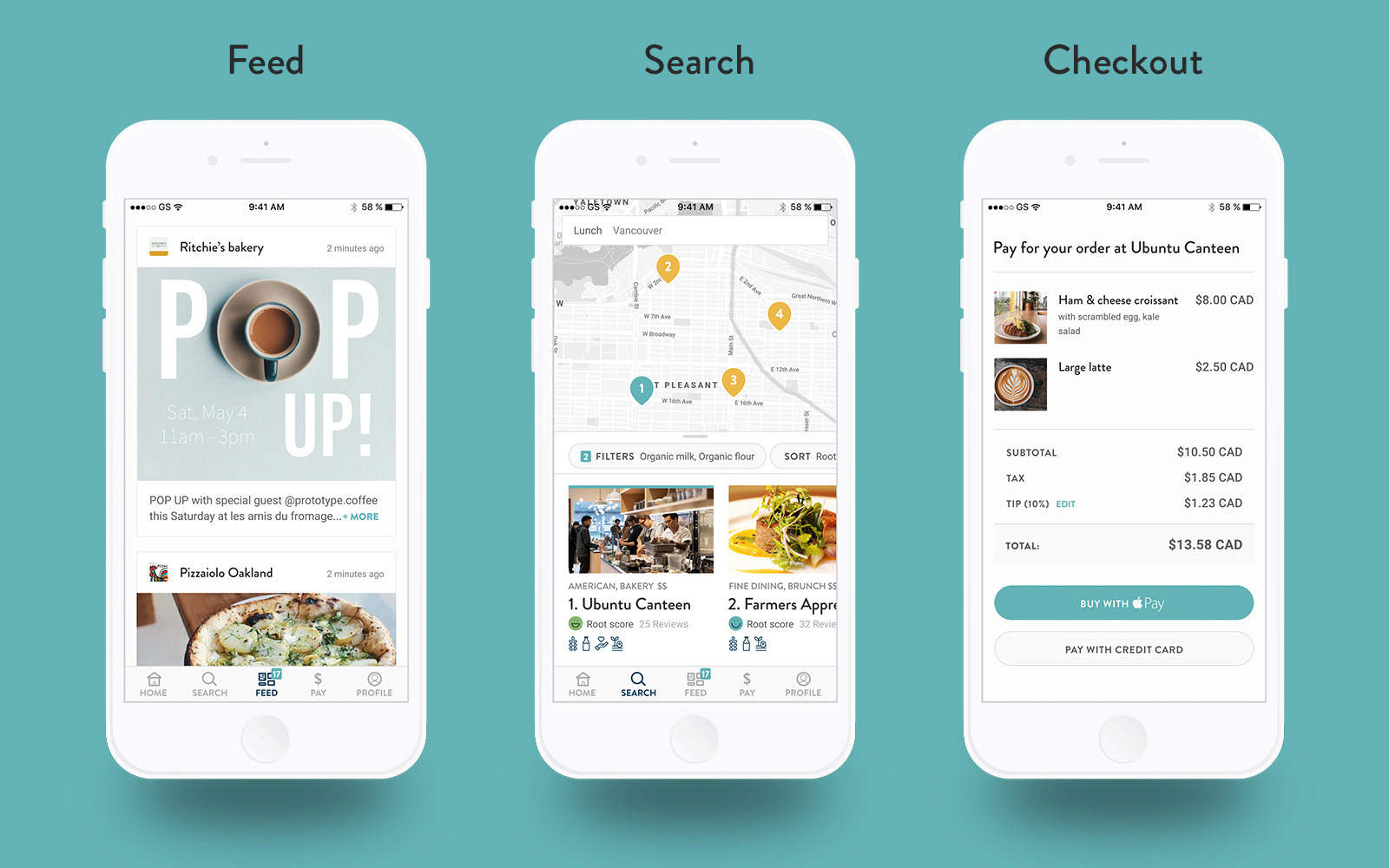 The most pivotal page of the app is the restaurant page, which alongside the usual features such as photos and reviews, allows users to follow the restaurant in the Instagram-like feed pictured above. Foodies and frequent restaurant goers can receive curated updates from the places they care about, including new events, special deals, seasonal menus, and more.
Another feature that sets Root apart is that diners can pay for food they are eating inside the restaurant through the app. In the future, features that allow diners to tip the farmer that grew some portion of their meal could allow consumers and farmers to connect more directly via the restaurants that serve them.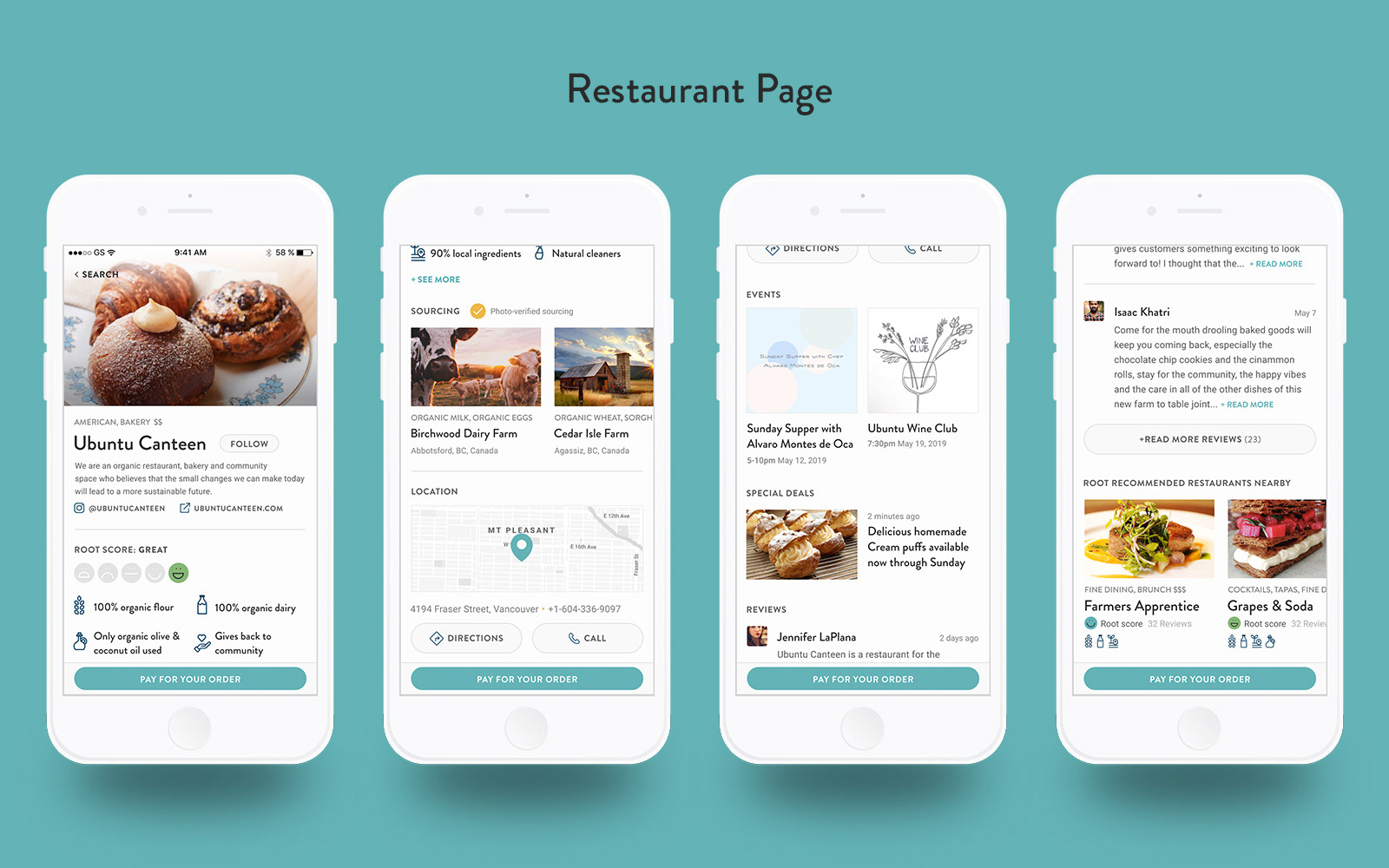 Thank you for checking out this project!