Very happy to share about the Wild Cacao project, recently launched by
YellowSeed
and for which I had the pleasure to contribute with some illustrated assets.
It is an interactive/immersive journey created to tell the story of
Wild Cacao
, 
a rare rainforest product from the Brazilian Amazon, and how it supports Amazonian communities. 
The story educates consumers on how the chocolate that they buy can have a positive effect 
on rural communities, and help to regenerate and preserve rainforests.
At a crucial time in Brazilian history, when agricultural deforestation and the Amazonian fires are having 
a massive impact on biodiversity and climate change, this is a story about reconnecting with the Earth. 
"First of all, we are protecting our forest. We harvest what the forest gives us, without having to destroy it. 
And we are giving work to people who have never earned a penny.
"
~ Camillo, Director of the Wild Cacao Cooperative
Huge thanks for the amazing women involved Nancy Zamierowski and Erika Logie for the opportunity 💚
2019 // YellowSeed //  Brasil / USA 
​​​​​​​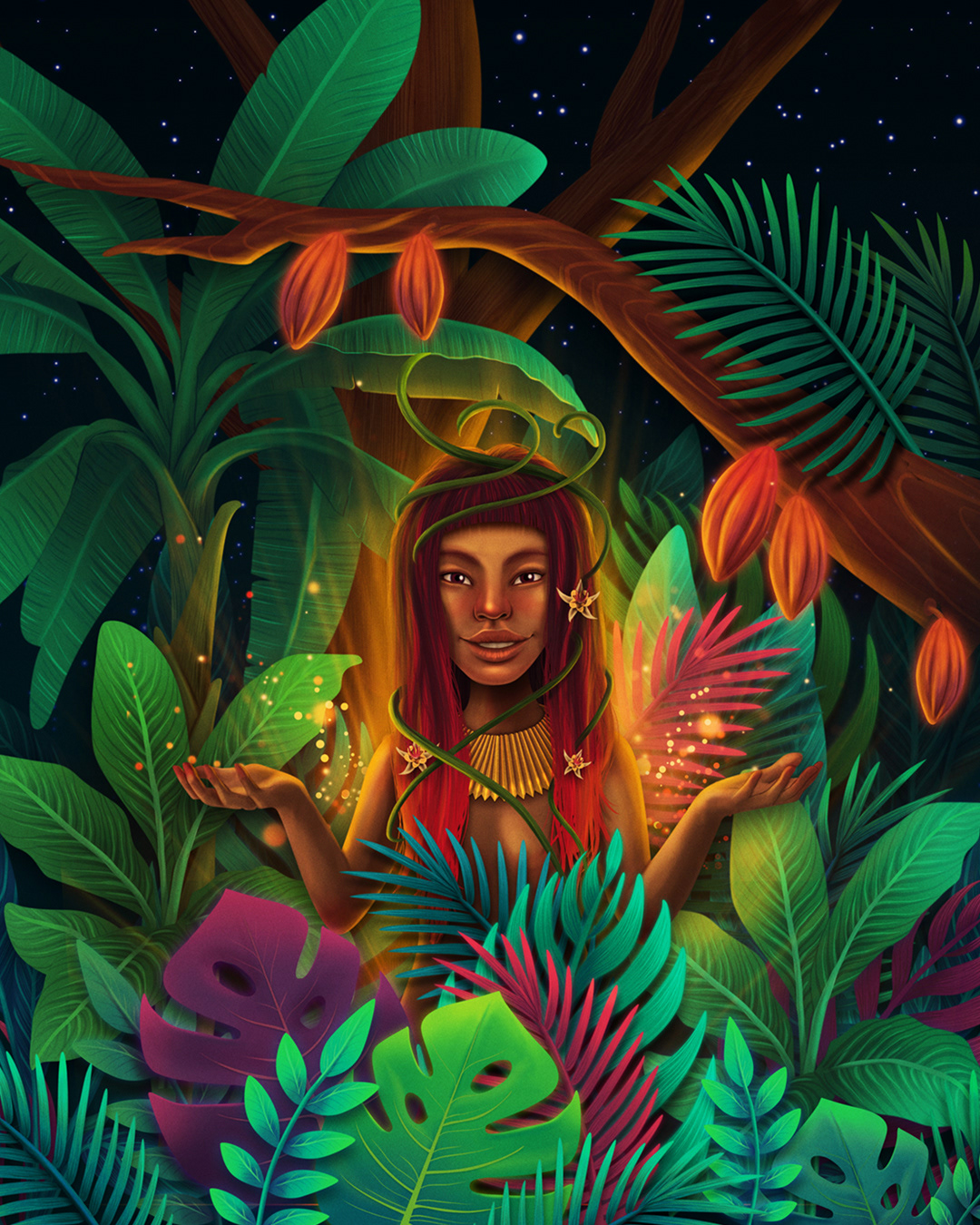 Cacao Goddess ~Night forest version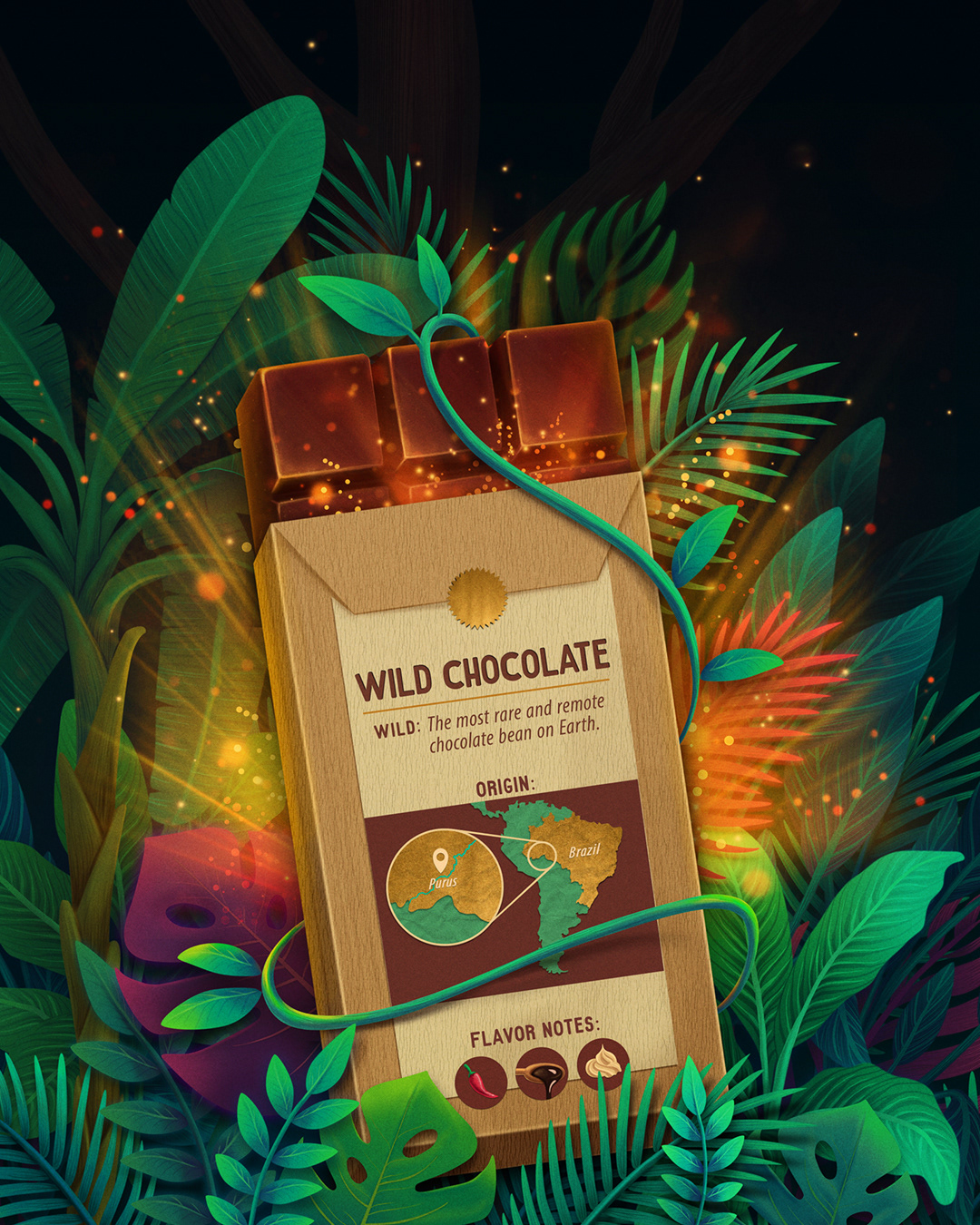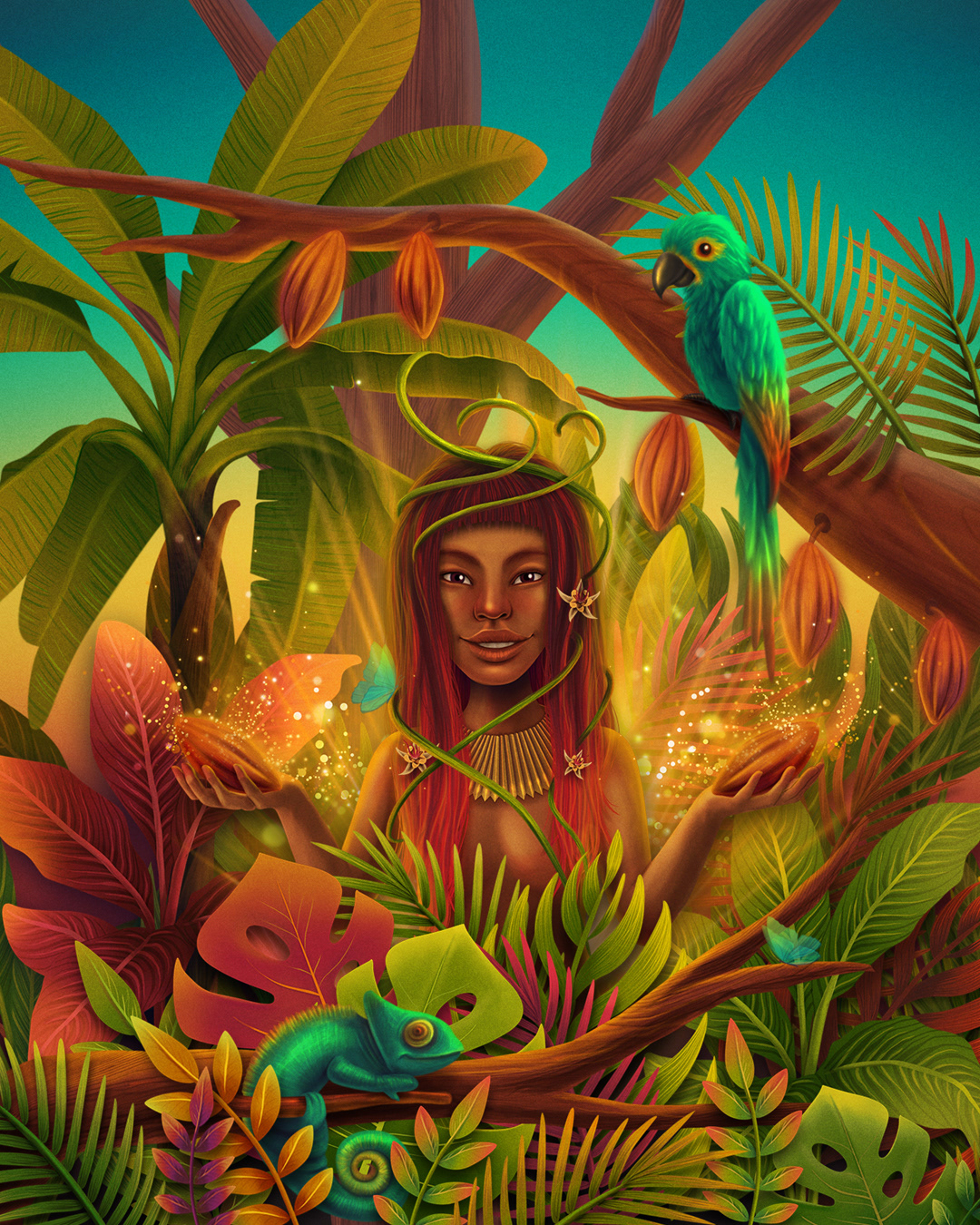 Cacao Goddess ~ Day version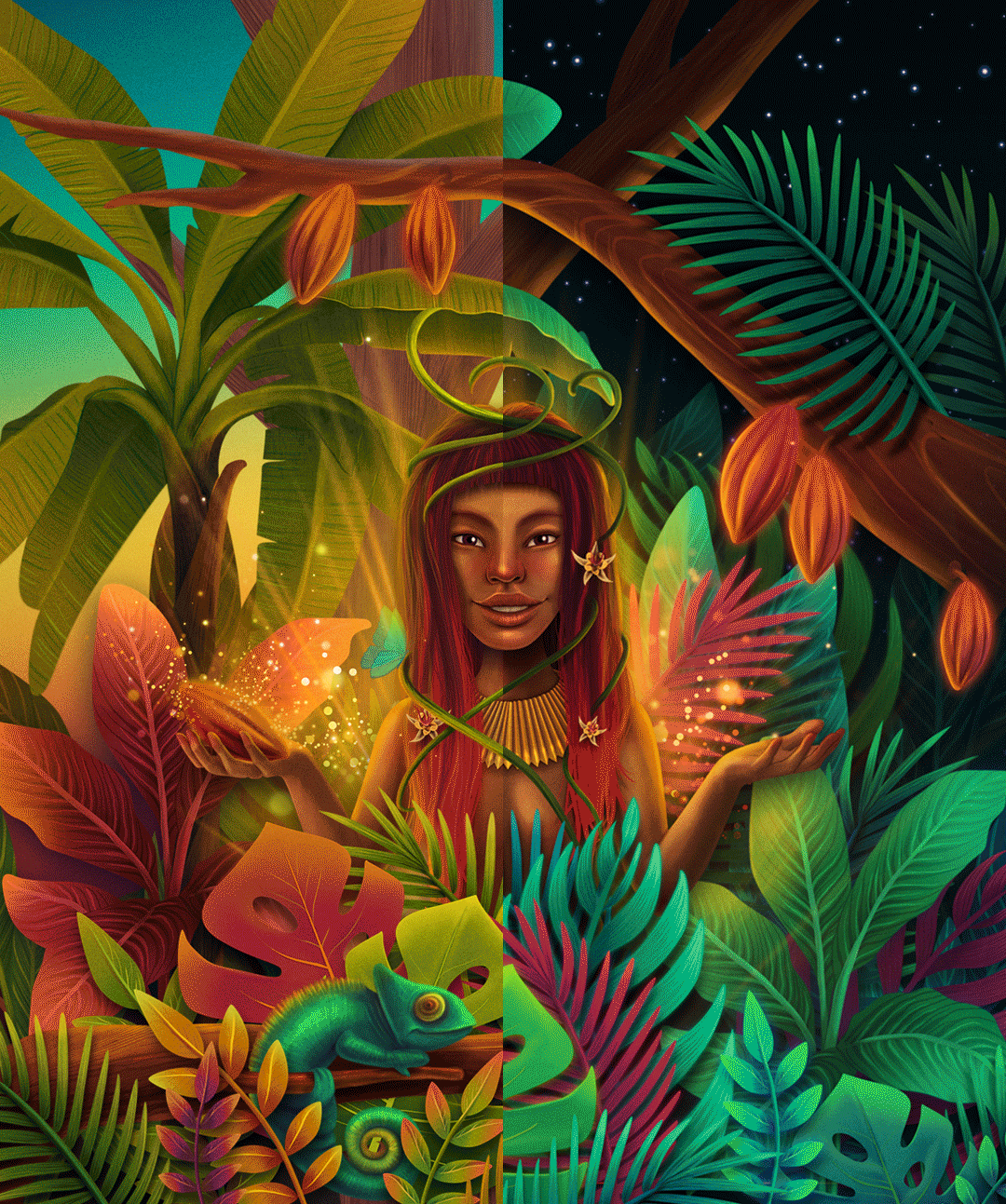 A video snippet of the interactive website:

/ /  More about the beautifully done interaction design process by Erika Logie
here.

/ /  Delicious soundtrack by
Gama
.