Yellow Seed was a non-profit digital platform connecting global farmers to new trade opportunities based on transparency and trust. The idea was that the community would be able to work together to promote equity, ecological conservation, and community resilience, utilizing the Yellow Seed platform as a tool.
I was hired as a UI / UX designer for the project. I created wireframes, mockups, flow diagrams, supportive marketing graphics, and developed the logo and branding. I also helped with front-end coding as needed. In the process, I learned a lot about international trade, and many of the issues that keep global farmers in poverty.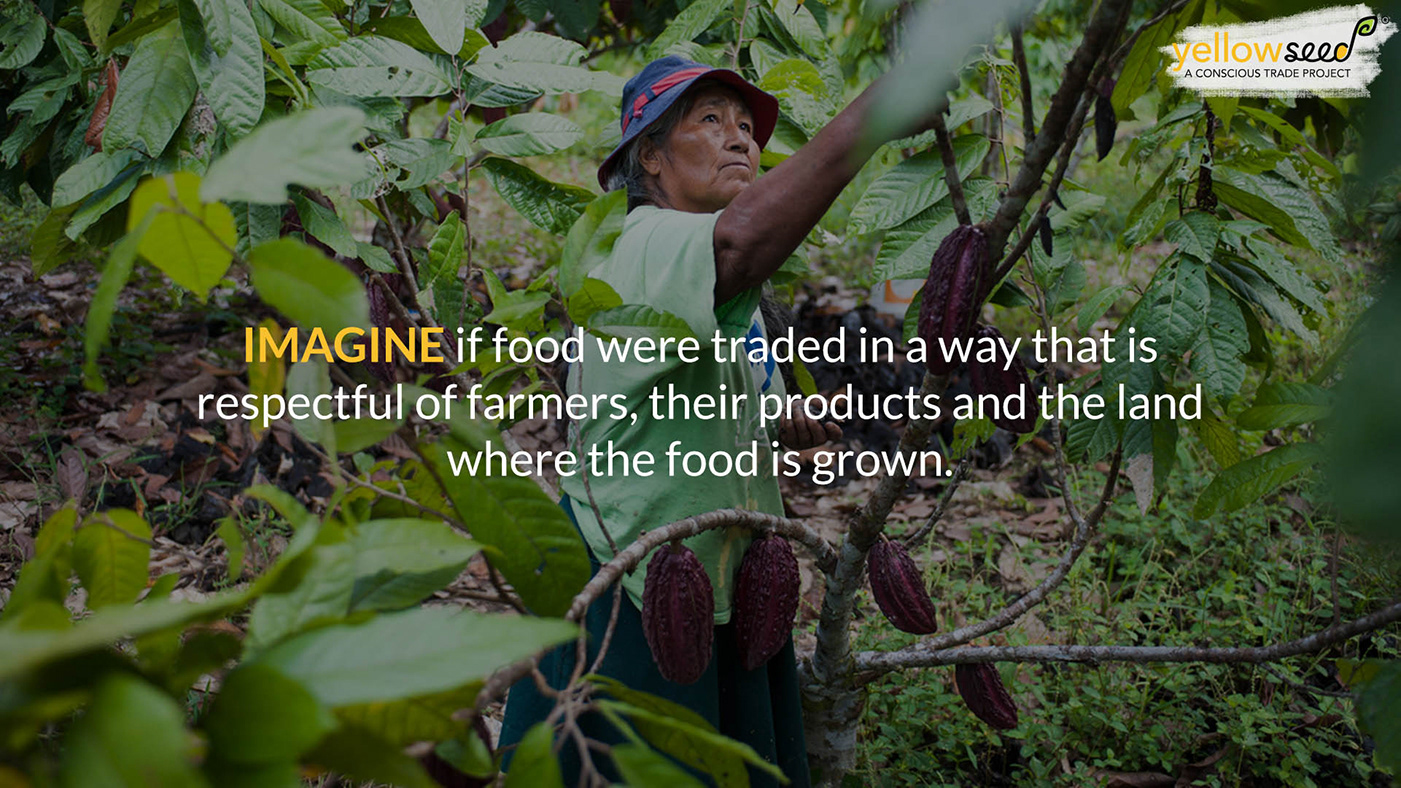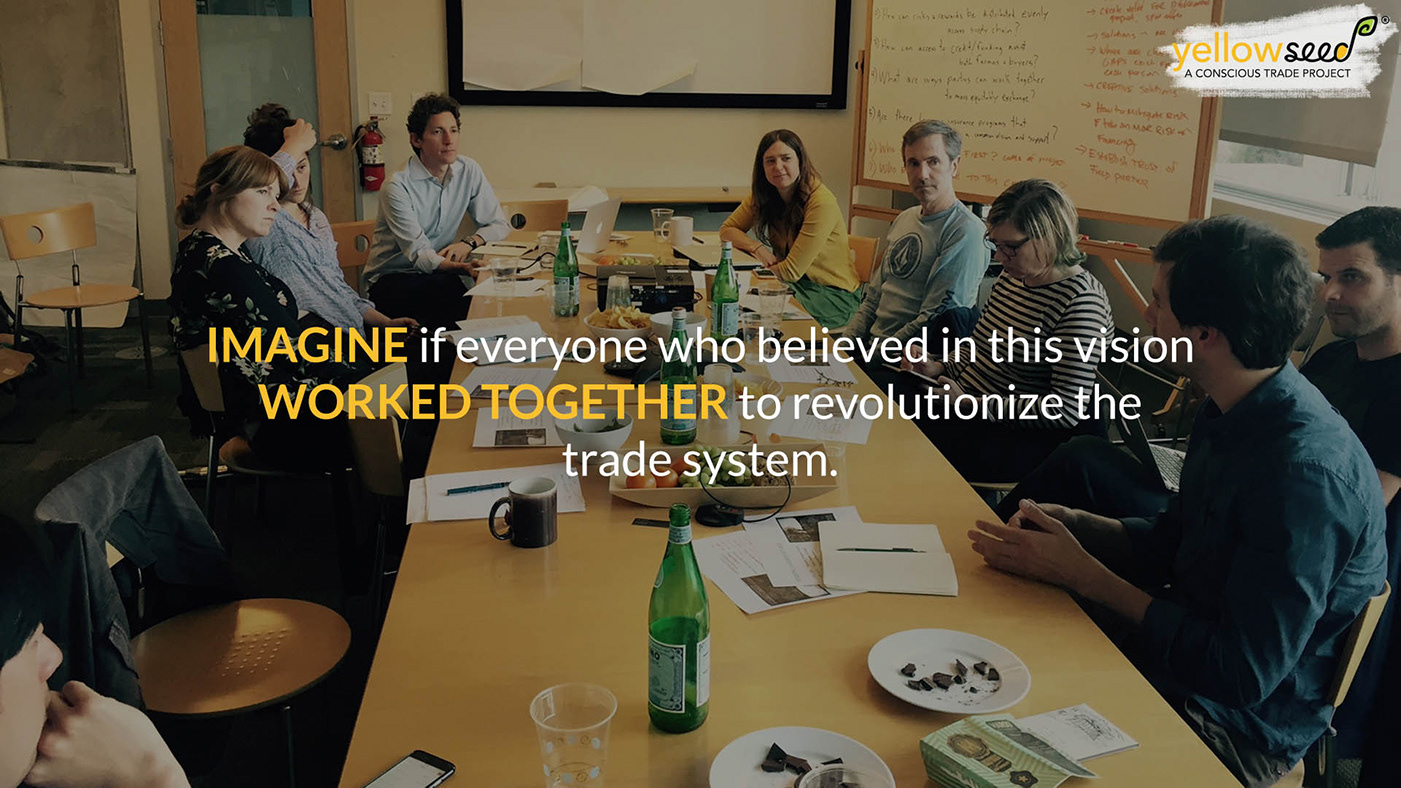 Yellow Seed had a big vision for a better future for farmers.
We started with simply making farmers visible on the platform, which at the time (2015) was a radical step forward in transparency and farmer representation. 
Farmers, Cooperatives, and ethical intermediaries could add information about Origins and Products onto the platform.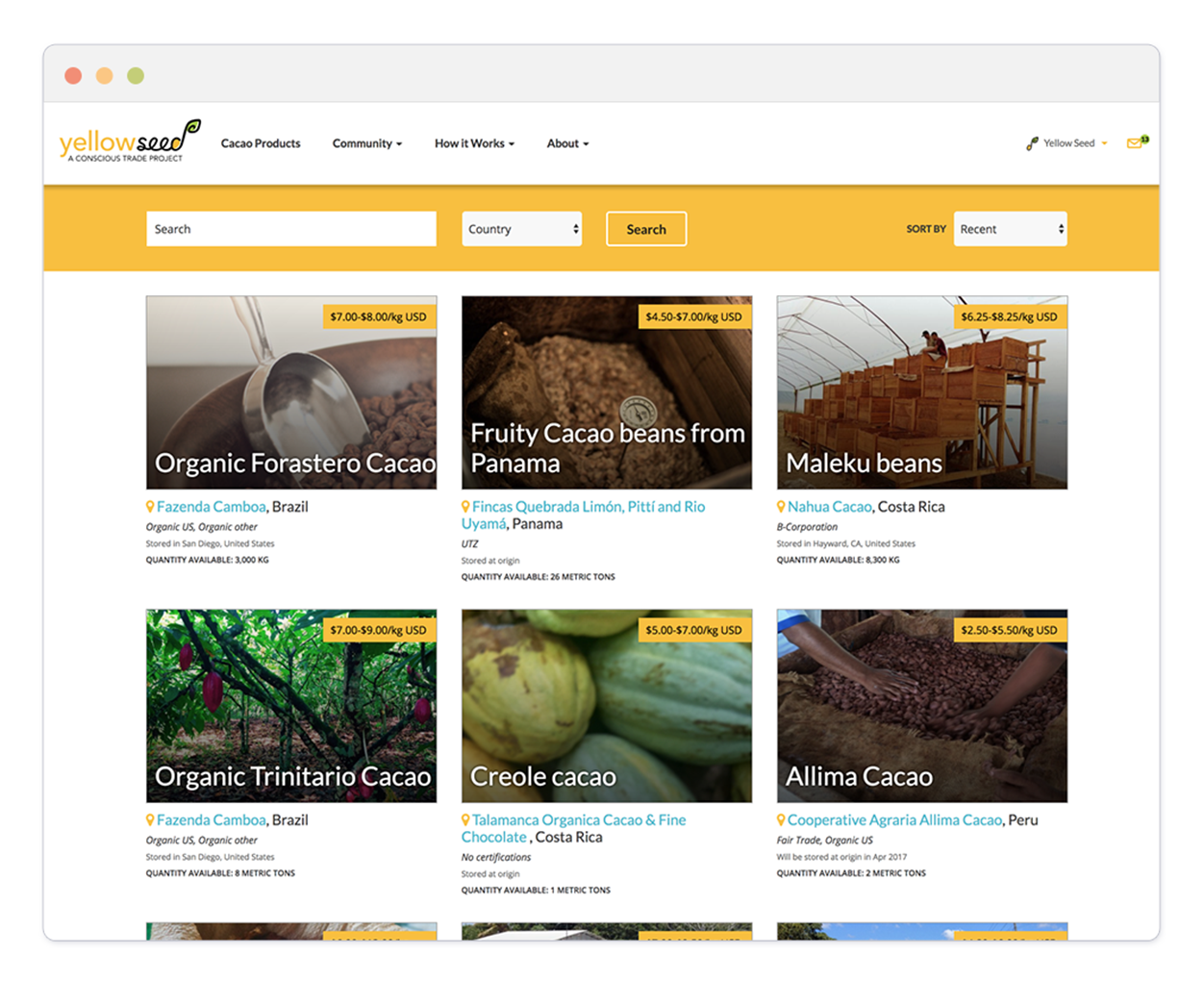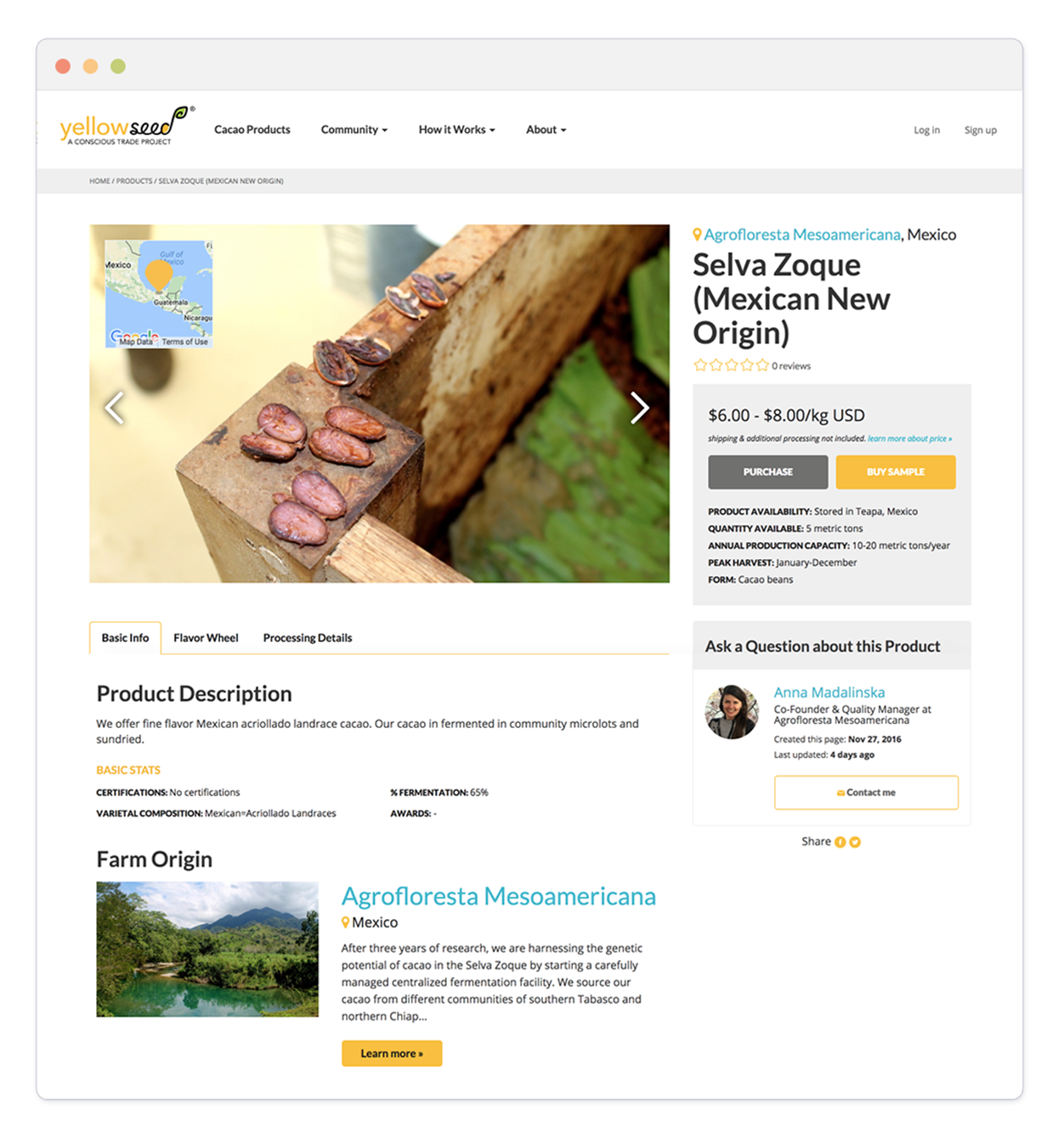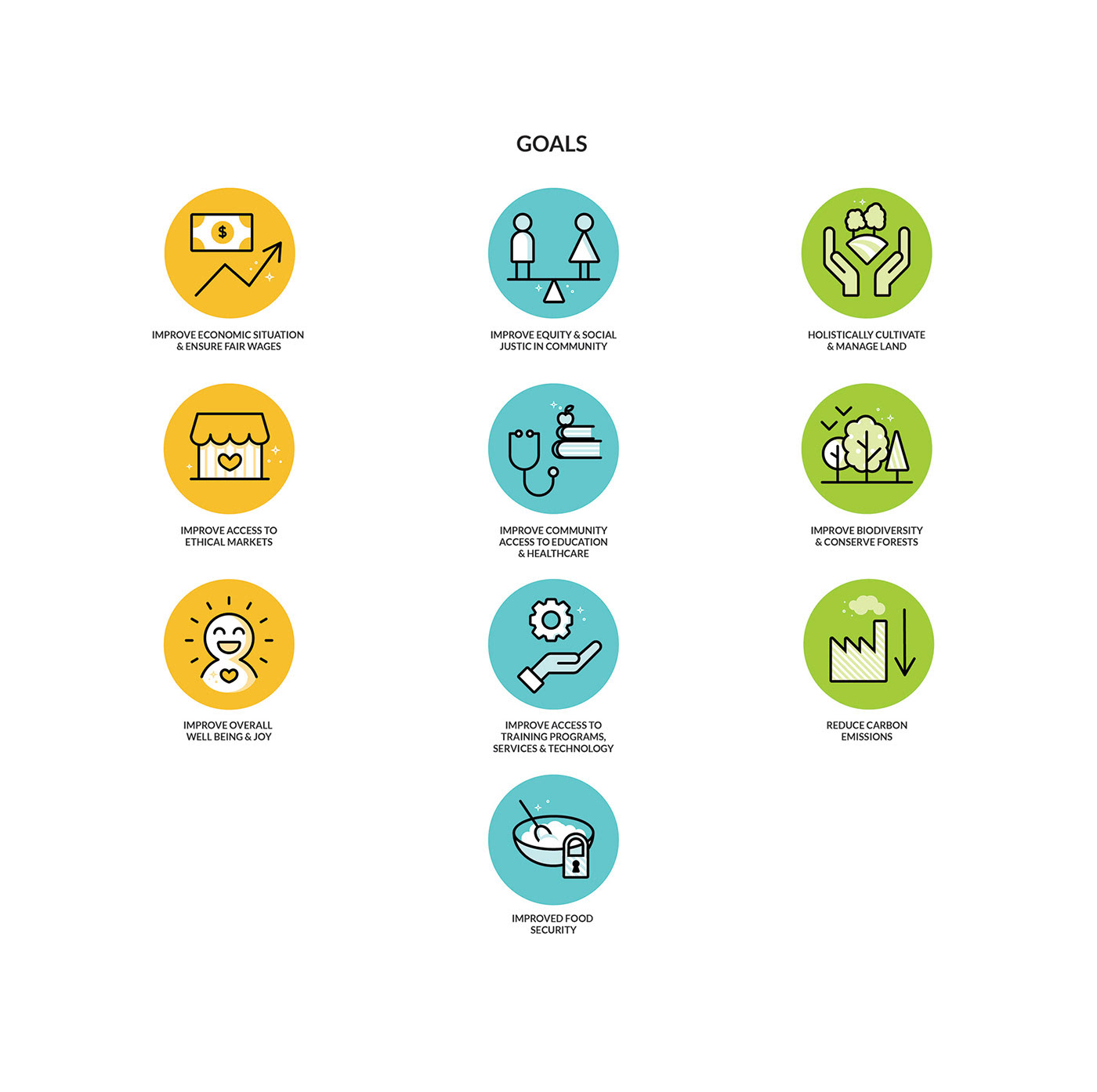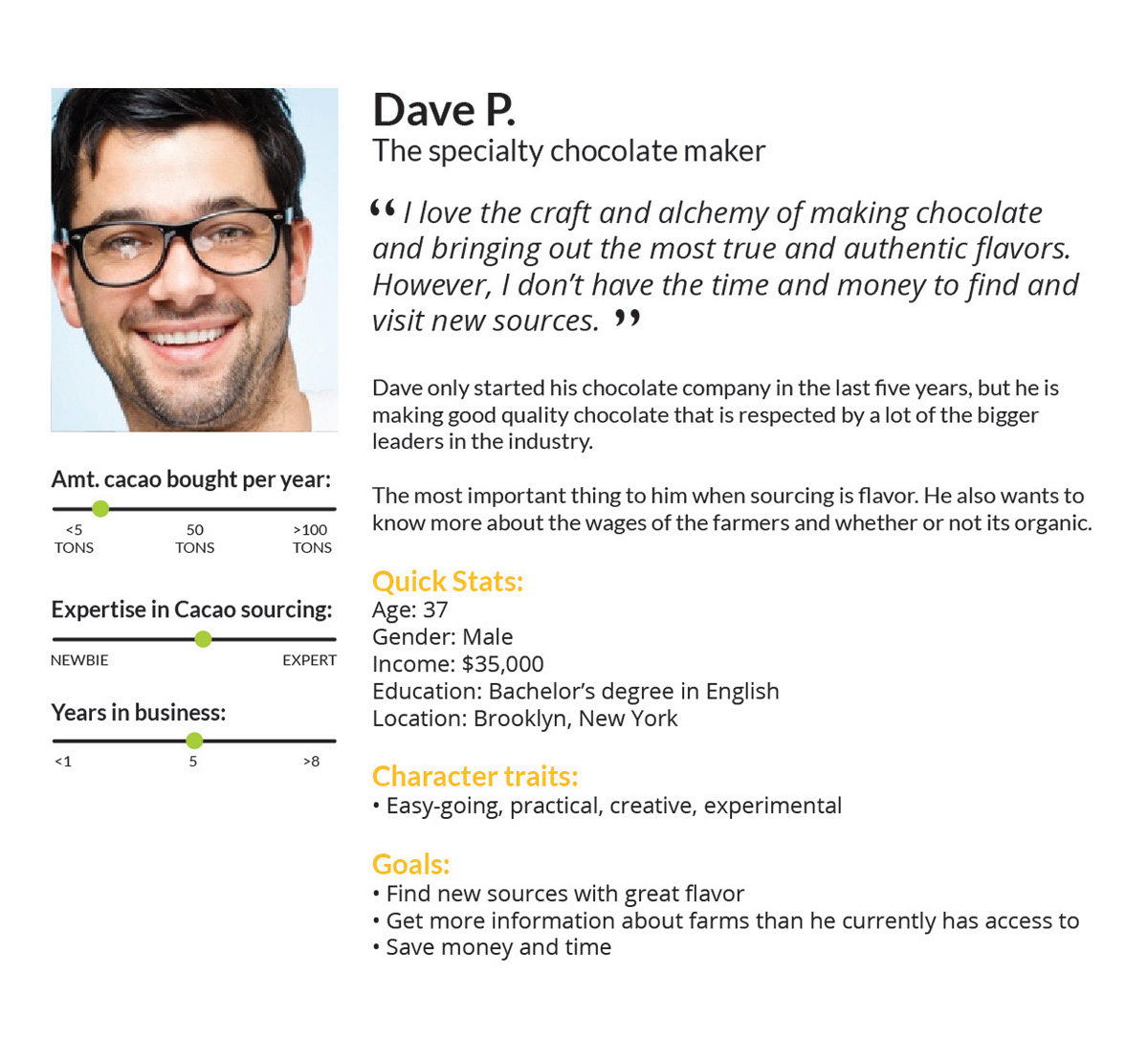 The Yellow Seed marketplace is now closed, but Yellow Seed is evolving and has recently launched the
Global Farmer Voices project
, focusing on creating interactive farmer stories. I also designed this new Yellow Seed site.